Are you considering purchasing a new Audi vehicle? At Audi Wilmington, we want to make it easy for you to get the information you need to make an educated purchasing decision. That's why we offer useful research materials for you to use during your journey to purchasing a new Audi vehicle near Wilmington, Newark, and West Chester. 
One type of research material we offer is an Audi vehicle review for each of the most popular vehicles in the current Audi lineup. 
2019 Reviews 
2018 Reviews 
Learn About Popular Audi Models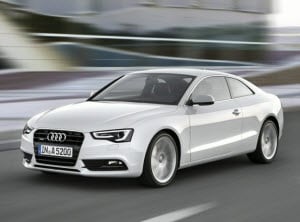 When you read the Audi vehicle reviews from Audi Wilmington, you'll gain powerful information that can help you decide if an Audi vehicle is a good fit for you. We'll go over the major points of interest with each model, including performance and technology information, safety and entertainment features, and what's new in the latest model. 
This information and more can help you to determine whether you'd like to take the next step in the car buying journey and what that might be for you. If you're ready to see it for yourself, that might be an Audi vehicle test drive or it could be to keep researching with Audi vehicle comparisons.
Get News About New Audi Models First
In addition to getting expert information from the team at Audi Wilmington, you'll be the first to know about all of the features offered in the new Audi vehicle lineup when you read our vehicle reviews. We scope out and release information before it's available in other research avenues so our valued customers and prospective customers have the information first. 
Not only does this help you to make your buying decision, but it could help you get the newest model before it sells out on our sales lot. Audi vehicles are incredibly popular in the West Chester, Wilmington, and Newark areas, and we wouldn't want you to miss out on a perfect opportunity to get the vehicle that meets your budget and wish list.
Ready? Choose a Vehicle from the List Above
When you're ready to take the next step in your journey to Audi vehicle ownership, choose the new Audi vehicle above that most interests you and read our vehicle review. Don't forget that we also offer Audi vehicle comparisons for your convenience. If you have any questions or comments, feel free to contact us!