Are you looking to get an oil change near me in the Wilmington, DE, area? Why not consider getting your vehicle's regular maintenance done by the trusted professionals at Audi Wilmington? Our team is highly trained in the latest diagnostic and reparative methods as well as regular maintenance and services. From your regular oil change and beyond, we've got you covered. 
Oil Change Wilmington DE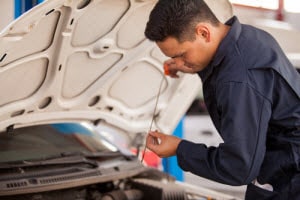 Getting a regular oil change near me is a key service in your vehicle maintenance that keeps your vehicle running smooth. Not only does it prevent your vehicle from overheating, but it also ensures that your vehicle maintains the high level of efficiency and performance that you expected when you made your purchase. 
Here are a few other benefits of a regular oil change service:
Keep your vehicle running as quietly as the day you purchased it.
Ensure your vehicle maintains its longevity throughout ownership.
Maintain warranty coverage for as long as possible. 
The oil change service is an important one and needs to be done regularly in order for it to be effective. Not sure what your vehicle's ideal oil change interval is? In general, an oil change ought to be done every 5,000 to 6,000 miles, or twice per year. However, the age, manufacturer, and model of your vehicle can greatly change that interval. So, it's best to check your owner's manual to find out the right service interval for your vehicle. 
Oil Change Service at Audi Wilmington
When you need an oil change near me, the team at Audi Wilmington is here to serve you in all of your automotive needs. Whether you're looking for information about the oil change service or you're ready to take the dive and make an appointment, we'll be here for you. Check out the oil change information above to learn more about the service, including ideal interval information, the importance of an oil change, and more. 
Then, schedule an oil change service at Audi Wilmington when you're ready. Our team is highly trained in all manner of automotive services and we'll be happy to take care of your vehicle the way we would our own-with care, precision, and efficiency. 
Ready to get started with an oil change service appointment? Schedule the service online now!