Welcome to the 2018 Audi A4, the state-of-the-art vehicle that redefines the average sedan. Drivers in Wilmington, Newark, and West Chester will love what the 2018 A4 has to offer for their drives to the city, beach, and back.
Our team at Audi Wilmington has put together this review of the 2018 Audi A4 so you can get the inside scoop on details like the interior, performance ratings, and safety features of your next sedan.
To get started, let's take a look at the inside of the A4.
2018 Audi A4: Defining Luxury Design on the Inside
The Audi A4 comes in three different trims: Premium, Premium Plus, and Prestige, all of which are optimum choices depending on your preferences and driving needs. All provide upscale interiors and advanced technology features.
Step into the cabin of the 2018 Audi A4, and you'll be surrounded by luxury feels topped with modern elegance. Leather seats come standard in the A4, which is an upgrade from the usual standard leatherette upholstery you'll find in this class.
The driver and passenger seats are also power-adjustable, which makes for comfortable driving for everyone's individual preferences.
Advanced Technology in the A4
A luxury vehicle calls for advanced technology features, and the 2018 Audi A4 surely does not disappoint. The MMI® infotainment system is the way to stay totally in control of all aspects of the A4 via both voice-recognition and a touchpad.
To learn more about Audi MMI® click here!
You can also enjoy the virtual cockpit, a new way to "gauge" your instrument cluster. See your speedometer and rev counter in digital mode, or view your infotainment system on the 12.3-inch screen-all right behind your steering wheel.
Powerful Engines and Optimum MPG Ratings
The Audi A4 is in a class of its own when it comes to its powerful engine options. You can choose from either a turbocharged 2.0L four-cylinder engine that produces 190 horsepower, or a 252-horsepower version of the same engine.
With all of this power, you might think you'd have to sacrifice fuel economy. However, the Audi A4 achieves an EPA-estimated 27 MPG combined, so you'll be saving money at the pump and making less stops on the road.
Audi A4 Safety
We saved the best for last here. Along with the stunning interior and technology features in the 2018 A4, your number one priority is staying safe in your vehicle. Fortunately, the A4 excels in this category.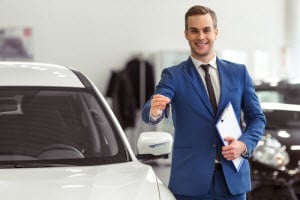 With plenty of standard safety assistance features, like Low-Speed Forward Collision Warning, Automatic Emergency Braking, and Stability Control, it's like having your own personal driving assistant while on the road-or an extra set of eyes!
Learn More About the 2018 Audi A4
If you like what you're reading about the 2018 Audi A4, we'd love to get you set up with a test drive today! Feel free to contact our team at Audi Wilmington at any time. We proudly serve the areas of Wilmington, Newark, and West Chester.